"Diversity of Material Yielded Up in Profusion in European Meltingpot", Musical America, 1943, 1 (10 January), 27.
Edition of the original Hungarian text: "Népdalkutatás Kelet-Európában" [Folk Song Research in Eastern Europe], in Zenetudományi Tanulmányok I, Emlékkönyv Kodály Zoltán 70. születésnapjára [Musicological Studies I, In Honor of Zoltán Kodály on His 70th Birthday], ed. Bence Szabolcsi Bence and Dénes Bartha. Budapest: Akadémiai Kiadó, 1953, 73–74.
Collected edition: BÖI, 604–605; Essays, 33–34; BBI/4, 312–314.
Source: BBA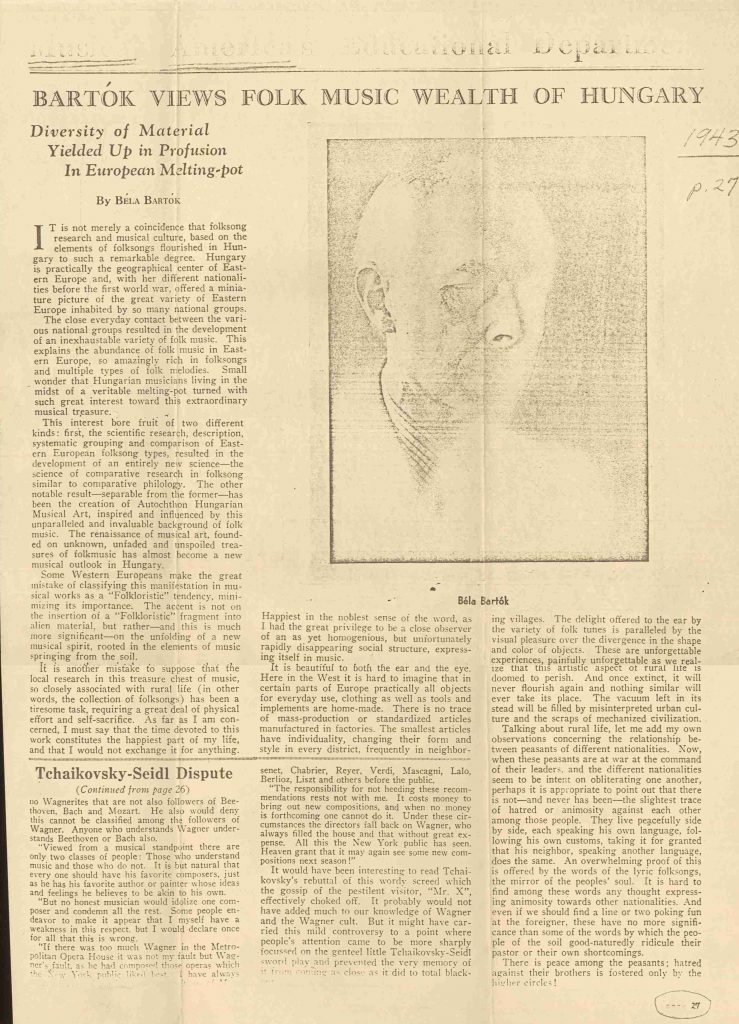 Hungarian edition